Kelly Cares Announces Honorees for 2018 Irish Eyes Gala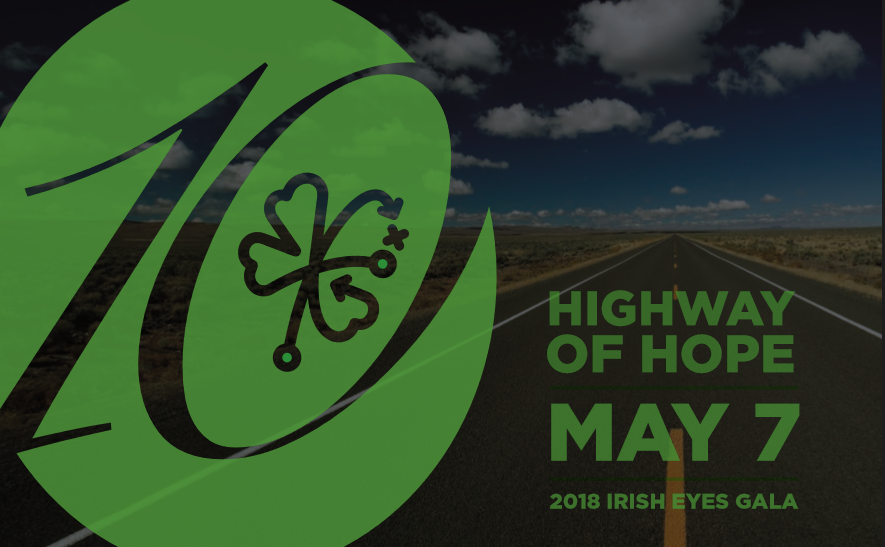 Kelly Cares will honor three incredible organizations at this year's Irish Eyes Gala on May 7th, 2018.
Leadership in Community Award: Brady Quinn, Third & Goal Foundation
Founded by former Notre Dame Football and NFL Quarterback, Brady Quinn, the 3rd & Goal Foundation assists veterans facing homelessness and veterans requiring home improvements in order to make their lives more accessible.
Leadership in Health Award: The Parseghian Family, Ara Parseghian Medical Research Foundation
The Parseghian Medical Research Foundation is dedicated to funding medical research projects to find a treatment for Niemann-Pick Type C (NP-C) disease and related neurodegenerative disorders. Founded by Notre Dame alumni Mike and Cindy Parseghian after 3 of 4 of their four children were diagnosed with NP-C disease, the Foundation is named after Ara Parseghian, the legendary Notre Dame Football Coach and the children's grandfather.
Leadership in Education Award: David Robinson and the Robinson Family Foundation
David Robinson, National Basketball Association (NBA) Hall of Famer, and his Family are committed to community development and education. David, better known as The Admiral, founded The Carver Academy, an IDEA Public School for elementary-age children, and Admiral Capital Group, an investment group with a strong commitment to creating positive community social impact. 10% of the company's profits support The Carver Academy and other community projects. In partnership with Living Cities, David established the Admiral Center, a non-profit initiative aimed to support professional athletes and entertainers with their philanthropic endeavors. To date, the IDEA Public School Network has expanded to 51 schools across Texas and has over 30,000 students, with the goal of sending every graduate to college.
The Irish Eyes Gala will be held at The Pierre Hotel in New York City on May 7. The Gala, the Foundation's signature event, celebrates "game changers" – those that have demonstrated a dedication to improving the lives of others, and, in turn, inspire hope to all they encounter along the way. The Kelly Cares Foundation will use the funds raised to help improve the lives of others, notably thorough organizations that focus on health and education initiatives in their respective communities.
Tickets for the event may be purchased here. Join us as we celebrate our landmark anniversary and the incredible accomplishments of these organizations!