Kelly Cares Honors The Parseghian Family, Brady Quinn, and David Robinson at Irish Eyes Gala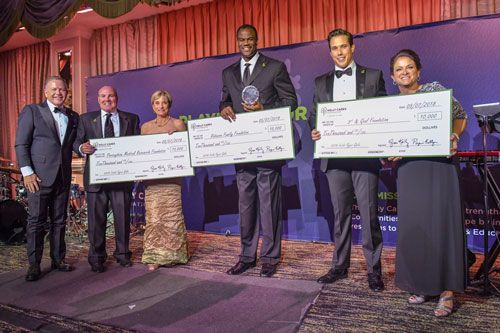 The Kelly Cares Foundation honored three incredible organizations and celebrated its 10th anniversary during its annual Irish Eyes Gala in New York City. The Parseghian Family was honored with the "Leadership in Health" Award for their work to find a cure for Niemann-Pick Type C disease. Brady Quinn, former Notre Dame and NFL quarterback, was honored with the "Leadership in Community" Award for his work through his 3rd & Goal Foundation to help veterans in need. NBA Hall of Famer David Robinson was honored with the "Leadership in Education" Award for his community development and education efforts.
Thank you to our generous supporters who helped us raise over $1 million to support cancer research and education initiatives.
Posted on May 15, 2018